Dienstag 03.11.2020 | 14:00 – 14:50 Uhr
Go international – Successful selling in France and Spain
Do you want to widen your horizons by launching your brand abroad, but don't know how? Register for this session and learn to prepare your brand and products for success on the international market. With a focus on France and Spain, this session offers innovative possibilities realized through ChannelPilot's continually developed solutions. Insights into the characteristics of both markets, as well as, essential marketplaces and price comparison channels will be discussed. 
In order to best prepare for internationalization, we'll delve into a comparison between the two markets and Germany. At the end of the session, you'll walk away with the confidence to know when you're ready to sell abroad, and how to increase sales volume and establish your brand on international markets.
CEO & Co-Founder, Channel Pilot Solutions
Ralf Priemer was previously a board member of hotel.de AG (HRS Group). There he was in charge of marketing, sales, corporate communication, business intelligence, and human resources.
Before that, Ralf was Managing Director and Chief Operation Officer at arvato mobile (Bertelsmann) and was responsible for global business – more than 30 online shops – for 6 years. Previous stations were E-Plus, Talkline, and Lintas.
Senior E-Commerce Consultant, Channel Pilot Solutions
Ayo has more than 10 years of experience as international e-commerce expert. Since 2015 he is working for Channel Pilot Solutions and is responsible for the French, Italian, Russian and also the US market. Before that, he worked for over 5 years as Key Account Manager France & Spain at epages.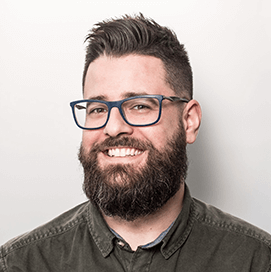 José Antonio Jimenez Bisbe
Country Manager Spain, Channel Pilot Solutions
Jose has worked at ChannelPilot for more than 3 years as an Ecommerce and Marketplace consultant for Spain and the UK. With vast online experience in international markets, Jose has worked with some of Europe's top companies. Thanks to this, he's adeptly placed to orchestrate a successful internalization strategy through click channels and Marketplaces.